Make the Most of Your Fourth of July Tailgating With the Upcoming 2017 Honda Ridgeline!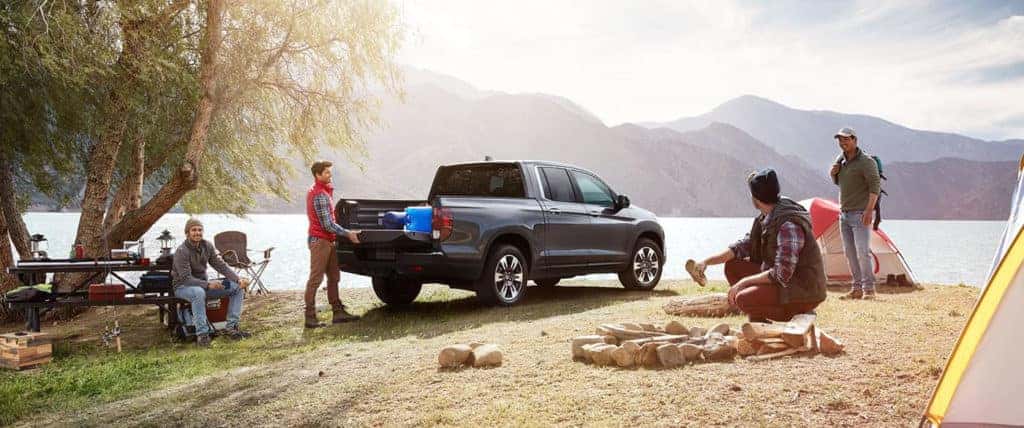 The Fourth of July is nearly here, and with it comes a whole host of classically American things, like backyard barbeques, hot dogs, and fireworks! Well, actually fireworks were first invented in China, hot dogs are just an adaptation on German sausages, and we're pretty sure that barbequing has pretty much been done all over the world…forever. But, there's on truly American pastime that goes hand in hand with our independence day and that's tailgating! And if you're looking to make the most of your Fourth of July tailgating experience, you'll need a truck that's fully equipped to do so: the 2017 Honda Ridgeline!
Sure, the 2017 Honda Ridgeline is one of Honda's most capable vehicles for conventional uses like hauling and towing, but what most folks don't know is that in to its utility for working days, it also boasts plenty of features to help you rock Fourth of July tailgating for the fireworks show. It's secret is that the 2017 Ridgeline is built like the noble mullet; business in front, party in back! The bed of the Ridgeline is not only durable, it holds a plethora of functions beyond hauling grilling equipment, lawn chairs, and picnic blankets for the party. With its lockable in-bed trunk, the Ridgeline has plenty of space for a cooler full of your favorite food and beverages. And as an added bonus, the available in-bed audio system can actually turn the bed of your truck into its own speaker system to play your favorite Fourth of July tunes for all to hear.
So, no matter where your tailgating party takes you this Fourth of July and for many more to come, make sure you're ready to have a great time with the 2017 Honda Ridgeline. This hot, new truck has just released and should hit our dealership in the near future, so stay tuned to this blog for more information on its arrival. In the meantime, if you're interested in testing out any of the other fantastic new Honda vehicles we have in stock right now, visit us at Honda East in Cincinnatti for a test drive today!